Overview
NOW eight years into its model lifecycle and based on an even older platform inherited from the Audi Q5, the Porsche's mid-size Macan SUV is showing no signs of slowing down.
An all-electric second-generation version is confirmed to go on sale next year and word is, the flagship Turbo variant that was discontinued with the Macan's recent facelift will return in electric-only form before more battery-powered models filter through the range and eventually replace petrol for good.
So, the first-gen Macan is not quite in its twilight years – more like late afternoon – but does the model that has done more to put Porsches on the driveways of Australians than any other still have what it takes to remain desirable into retirement?
We live with one for a week to find out.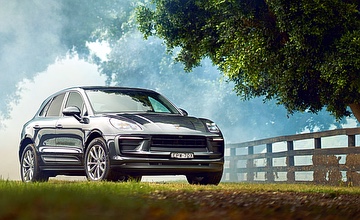 ---