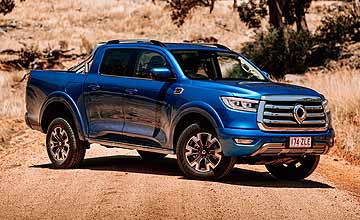 THERE was a time around 15 to 20 years ago when Korean brands like Hyundai and Kia were considered to be inferior to their Japanese competitors, a perception that took years to change.
Fast forward to the present day, and the Koreans are right on par now with the Japanese brands in terms of quality and refinement, leaving Chinese brands to take the mantle as the perceived inferior country of manufacture.
However, like the Korean brands before them, the Chinese car-makers appear to be catching up, and fast – evidence of this can be seen in the new Great Wall Motors (GWM) pick-up, aptly named the Ute.
Replacing the rugged and basic Steed workhorse, the Ute looks to be a big step up in almost every way.
We took the mid-spec Cannon-L for a spin to find out just how far GWM has come.
---