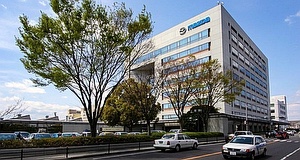 MAZDA Motor Corporation recently announced plans to make its factories globally carbon neutral by the middle of the next decade, while simultaneously "keeping an eye on" its goal of making its entire supply chain carbon neutral by 2050.
The Hiroshima-based firm says every automotive manufacturer should to do its part to curb global warming by reducing CO2 emissions in every process of vehicle production, including manufacturing, transportation, vehicle usage, recycling and so forth.
Mazda says that in conjunction with its partners, it will take a three-pronged approach to achieve its decarbonisation goals… The firm will focus on energy conservation, shift to renewable energies and utilise carbon-neutral fuels for in-house transportation.
In the first instance, Mazda says it will focus on conserving energy during manufacturing processes that emit large quantities of carbon dioxide. These include the reduction of thermal energy through the development of low temperature curing paints and the improvement of energy conservation by optimising processing technology.
Beyond moving the company's towards carbon neutrality, Mazda also endeavours to contribute to the growth of the local economy. It will, therefore, proactively participate in the Chugoku region's Carbon Neutral Electricity Promotion Subcommittee, which aims to expand the supply and demand of carbon-neutral electricity within its borders.
Furthermore, the Hiroshima-based firm says it is also considering various other forms of decarbonisation, such as low- and carbon-free power generation within its plants and the procurement of electricity from renewable energy suppliers.
The third and final pillar of Mazda's decarbonisation strategy centres on working toward using carbon neutral fuel for in-house transportation in cooperation with the Hiroshima Council for Automotive Industry-Academia-Government Collaboration, the latter of which promotes the practical use of next-generation biofuels.
Mazda says it will "capitalise on these initiatives conducted in Japan and use them as a basis to implement the optimal approach for each facility outside Japan".
In a statement published on the company's global website, Mazda says it "takes responsibility for the emissions produced by its cars, not just when they're being driven, but also when they are made and when they reach the end of their use".
"To reduce the CO2 emissions during the entire life of the vehicle, Mazda uses a Life Cycle Assessment, which allows it to pinpoint areas that can reduce the environmental burden of car manufacture, delivery, use, and recycling."
The Life Cycle Assessment focuses not only on the three pillars outlined above, but also reducing real-world emissions from Mazda vehicles.
"There is more to reducing emissions than simply switching over to battery electric vehicles," the statement continues.
"If the electrical energy used to charge these cars is not produced sustainably, then the emissions are merely moved to power stations.
"That is why Mazda offers a multi-solution approach, providing a range of efficient internal combustion, hybrid, plug-in hybrid and electric cars to suit customer needs and the power-generation situations across the world."
Mazda says that through the efforts outlined above it hoped to make its entire supply chain carbon neutral by 2050.
---