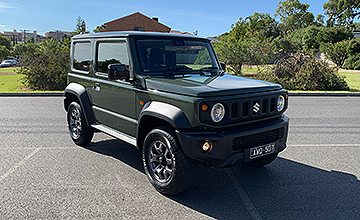 Overview
AUTOMOTIVE cult heroes are few and far between. The Volkswagen Beetle and Porsche 911 are often the first two that come to mind, but what about the Suzuki Jimny?
While it traces its history back to 1970, the Jimny has spawned only three generations in its near 50-year run – until now. At last, the GJ series is here.
It's one of the new models that broke the internet upon its reveal in 2018, and demand for it is so high that the waiting list is seriously long.
So, what is all the fuss about? Given that most owners won't take the Jimny off-road – its natural environment – we've put it through its paces in suburbia to find out.
---