TESLA will delay the initial production of its highly anticipated Cybertruck until the end of the first quarter of 2023 as the electric vehicle maker changes "features and functions" of the model, a new report published by Reuters says.
It's understood Tesla will make a limited production of the Cybertruck in early 2023 before increasing to full-scale output. It's now the third time the futuristic pick-up truck has been delayed since it was unveiled back in 2019.
The company has also removed any reference to the model's previous delivery date of 2022 from its website. The Tesla website now states that "you will be able to complete your configuration as production nears" in reference to the Cybertruck.
Tesla CEO Elon Musk said he will provide an updated product road map on January 26.
In November, Mr Musk said supply chain issues related to the ongoing COVID-19 pandemic were the cause of the Cybertruck's delays, the microprocessor shortage affecting much of the auto industry also playing a part in the model's delay.
"Oh man, this year has been such a supply chain nightmare, and it's not over," Mr Musk tweeted.
Tesla plans to build the Cybertruck at its new factory in Texas, alongside the Model Y, but has been beaten to the punch by rivals including Rivian, Ford and General Motors.
Rivian launched its R1T to the American market early in the fourth quarter of 2021; Ford has recently debuted its F-150 Lightning, whose sales commence late in the first quarter of this year (2022); and GM took the covers off its Chevrolet Silverado EV, the model expected to go on sale towards the middle of 2023.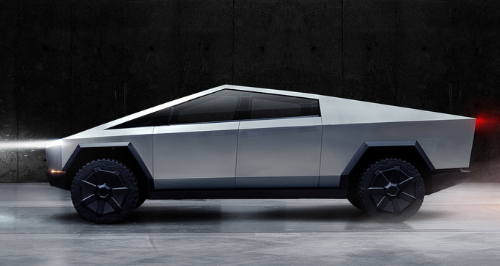 ---